Game. Changed.
Pro Level Goalie Skates. exclusively Available at Select BAUER Retailers.
Find A Retailer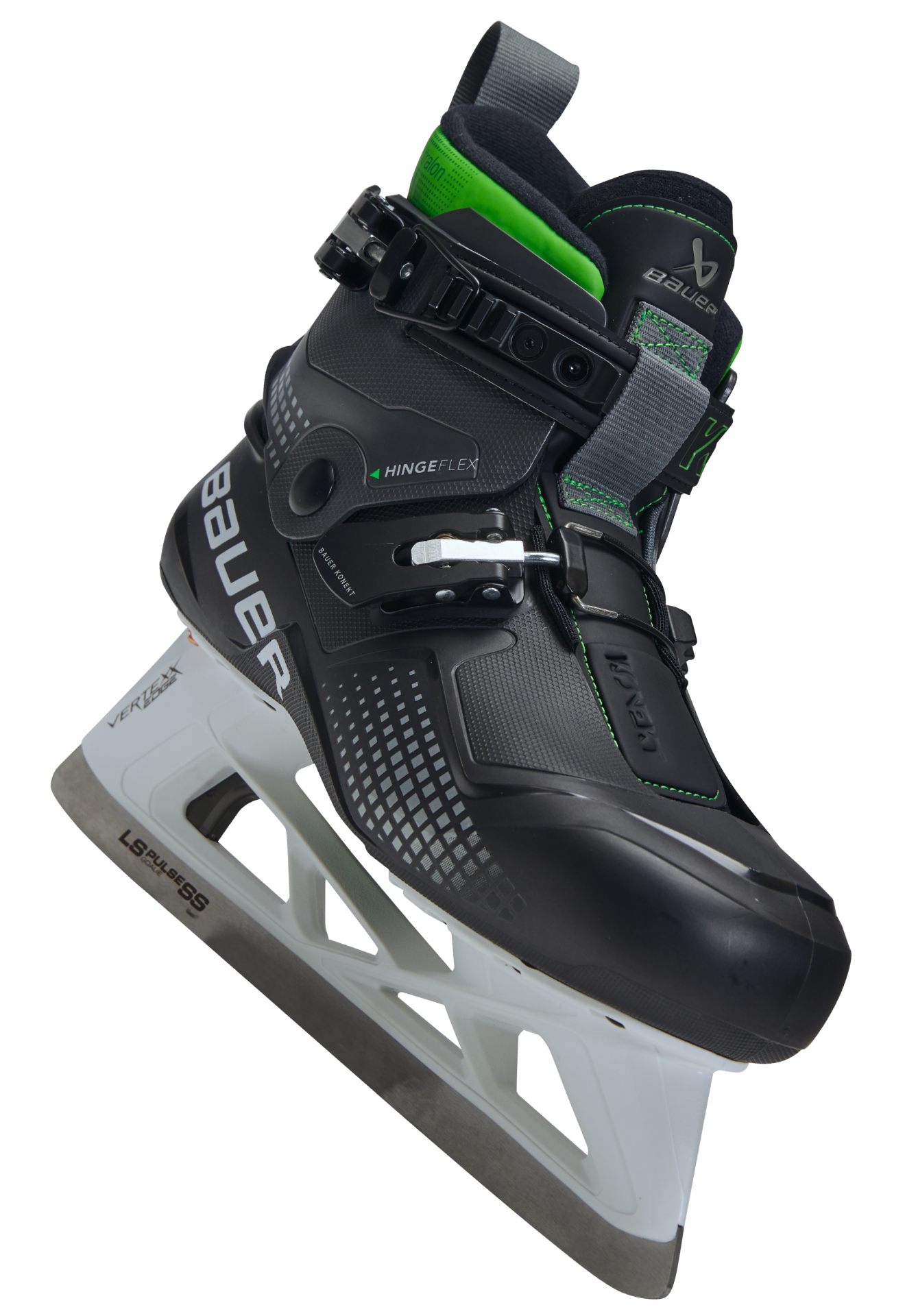 Experience the Flex Revolution.
Konekt Skates are a revolution in goalie skates meticulously constructed in our most advanced R&D labs. Inspired by the groundbreaking hinged skates of yesteryear and modern pro-ski technology, the Konekt facilitates a marriage of flexibility and support never before seen in a hockey goalie skate.
//

How to Fit Konekt Goalie Skates
//

Konekt Goalie Skate Unboxing
//

Konekt Goalie Launch Video
//

Konekt Goalie Skate Technology

An Entirely New Fitting Experience.
In less than 30 minutes, Konekt skates are custom formed to the foot using a Fit Protocol unique to this product and cannot be fit at home.
Harness the power and comfort of fully custom skates by visiting a Certified Game Fit Center near you.
Find a Game Fit Retailer

22° of Additional Flex.
Hockey goalies can achieve up to 22 degrees of additional flex in their stance, while staying consistently secured by two sets of pro-ski inspired performance buckles.
These buckles, matched with the thermoformable properties of the Ultralon foam liner and Grilamid injected shell (both inspired by the ski industry), provide for an identical fit experience every time a goalie straps in.
"I really, really enjoyed it."
"It takes about five seconds to put them on. I haven't tied skate laces in over a year. Certainly, I feel like there's more ankle flexation. I feel like I can be more athletic in the crease, and I think it's better for my body as well. The last boot I was in was maybe a little stiff and felt my hips and stuff getting tight. Now, I can get down in an athletic position, and I don't feel as much strain on my hips and groins."
-- Charlie Lindgren, Capitals Goaltender (for WSH Hockey Now)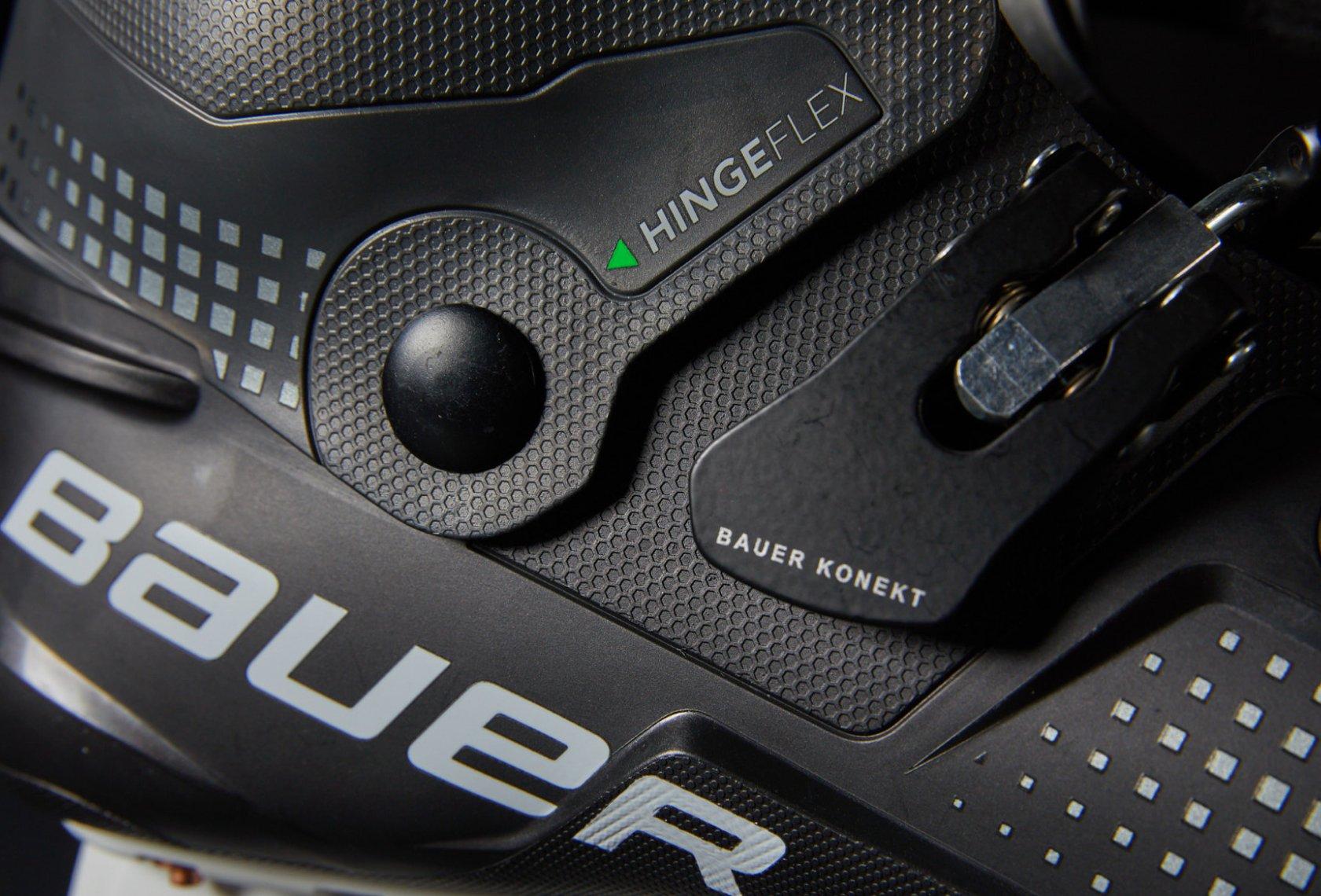 HingeFlex
Plated Hinge Joint located in the upper heel which allows for up to 22 degrees of flex when engaged.
Konekt Buckles
Laces are a thing of the past.
Durable Ski Buckles can be microtuned for an unparalleled fit.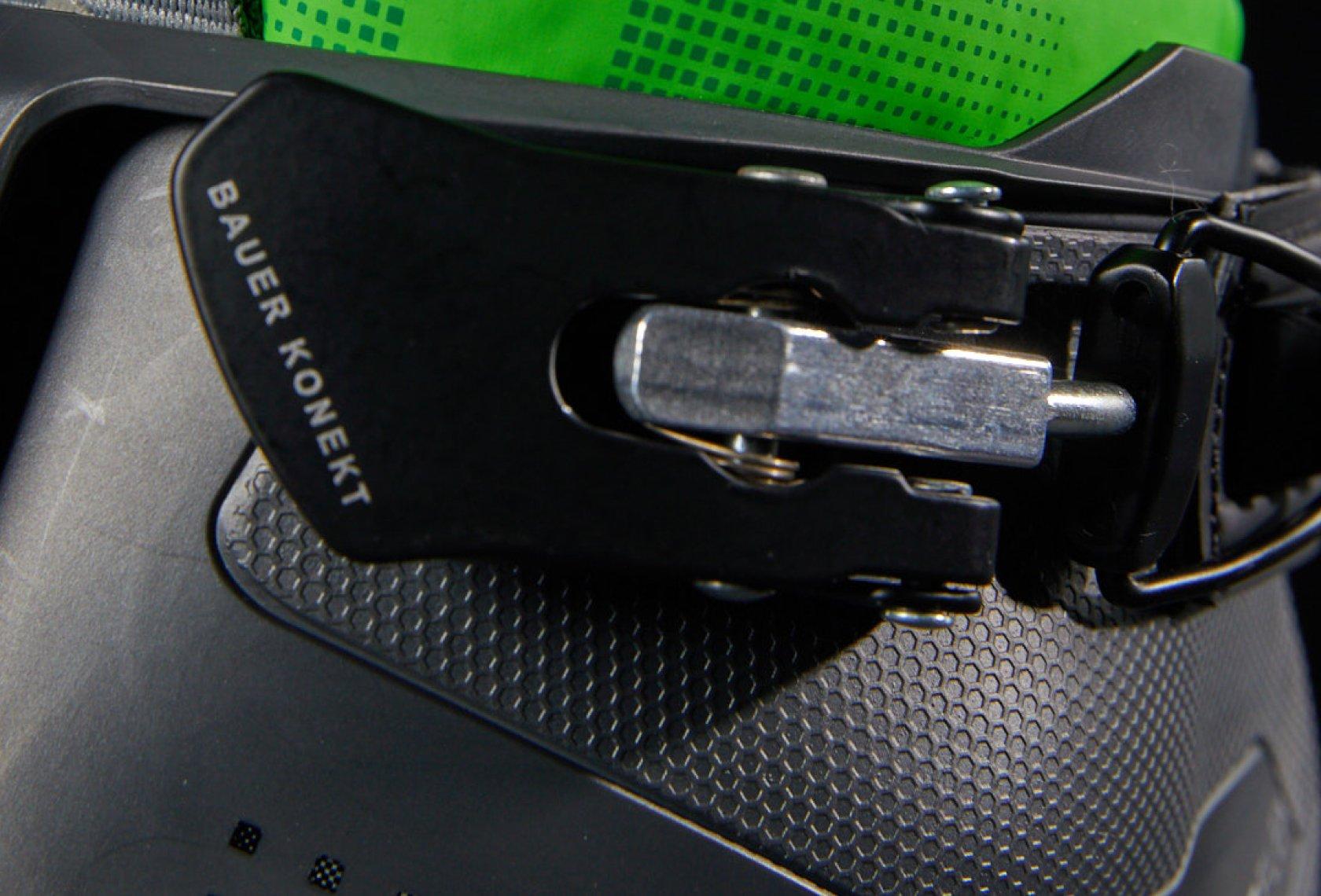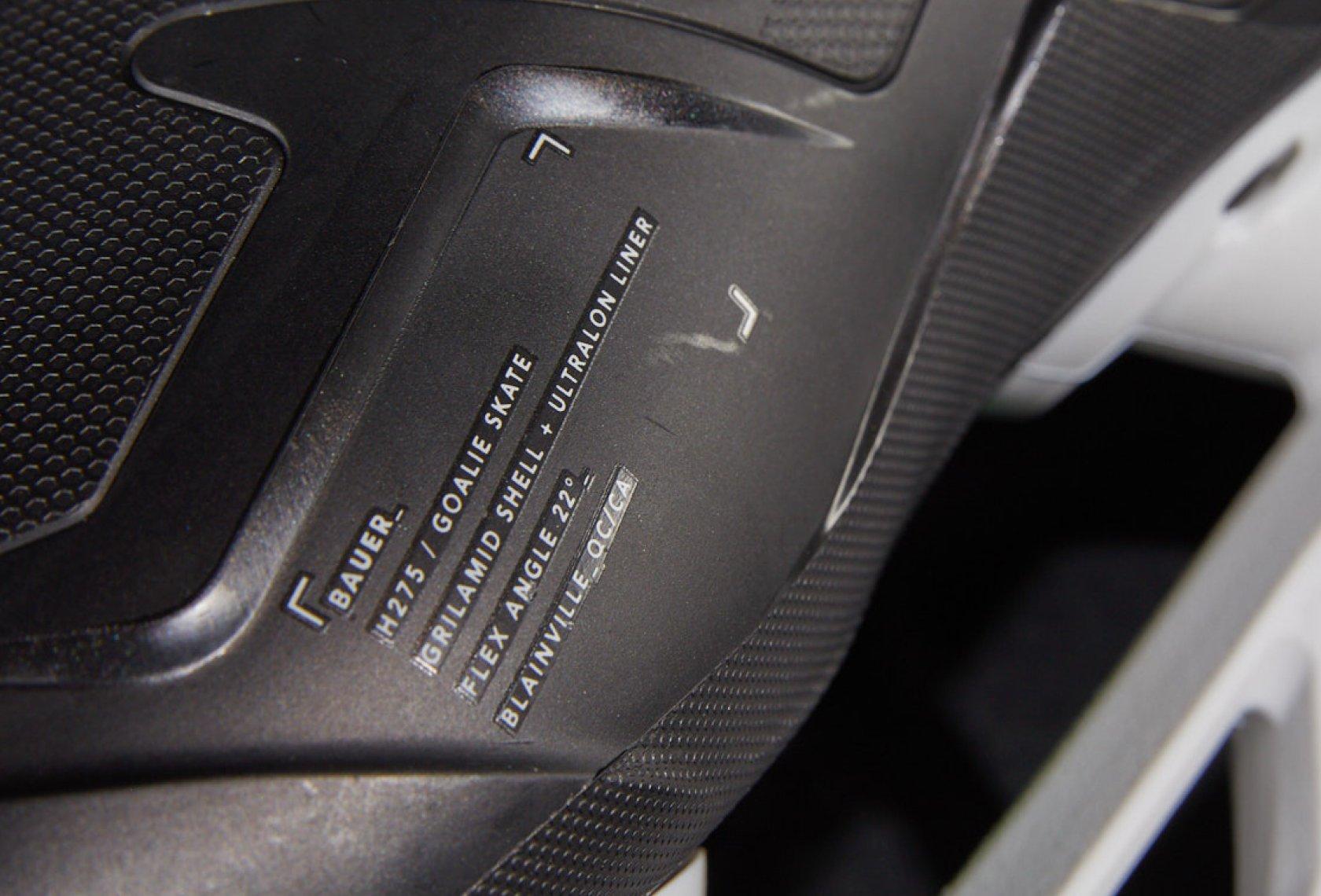 Grilamid
One piece shell constructed entirely of Grilamid, the premier material of the pro ski industry, renowned for its thermoformable properties and low temperature impact resistance and durability.
Ultralon
Foam insert liner that molds to the goalie's foot during the fit process, and provides for a warm and comfortable fit with zero negative space.